Posted by Natasha Chrismas on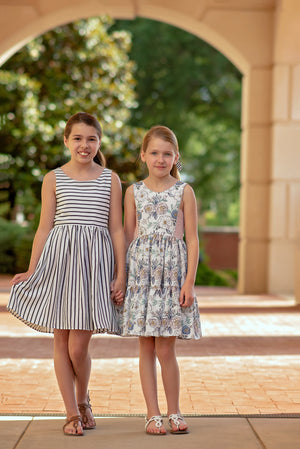 Fabric: Periwinkle Blossoms Collection by Indy Bloom | Hawthorne Supply Co.Patterns: Simple Lily Dress (left) and Poppy Dress (right) | Peony Patterns Hi everyone!  I'm Kari from That's-Sew-Kari and here to discuss another fabric base -- Rayon!  Last year, I decided that I needed to branch out and try more fabric bases.  Rayon was one of those fabrics from which I had subconsciously shied away.  I realized I just needed to try it!  So I did and fell in love.  Since then, I've sewn rayon from several different companies.  My girls love how comfortable it is to wear and of course,...
Posted by Natasha Chrismas on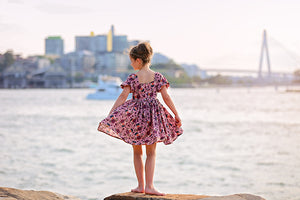 Living in Australia in summer can be HOT! When I saw that Riley Blake Designs had bought out a range of rayon fabrics, I was very keen to try them out. Rayon is so nice and cool and swishy to wear! It can be slightly more tricky than your standard cottons to work with, so I have included some tips in this blog post that may make it easier for you.This particular print (Dahlia Grenadine) was designed by Corri Sheff, its 100% rayon challis and is quite lightweight. It's ultra drapey with a very smooth hand, I cant tell you...