Posted by Angie CHIA on
  Hi Everyone, this is Angie from Peony Patterns (you can find me on Instagram at @pocketful_of_rainbows88). Today, we're here to show you how to determine the stretch and recovery of your knit.  In order to determine if the fabric is suitable for the pattern, the fabric recommendations with the necessary stretch and recovery can be found under the Section titled "Pattern Information". An extract of the pattern information and the fabric recommendations is attached below. These stretch percentages and recovery are particularly important to ensure that the neckline sits beautifully and circle skirts where relevant, hangs evenly. It is highly recommended to stretch test the fabric before cutting the pattern...
Posted by Jessica McCoy on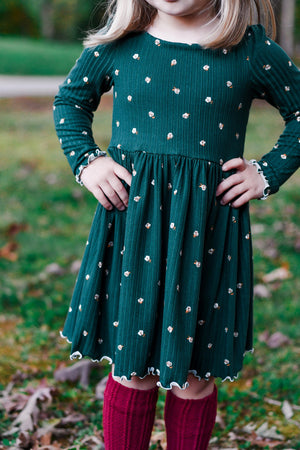 Hey Friends!This is Jess from Mcmamamade. I've been loving Peony's adorable new patterns for knit fabrics so I wanted to share a couple of my favorite decorative finishes for your new creations!     One of the most popular finishes for knit hems is to create a lettuce-edge. It works best on fabrics that are thinner and curl easily. You can achieve this look with most sergers and overlockers and today I'm going to share how I get this look on my regular sewing machine.     To get started, remove the seam allowance from the hem of your pattern pieces. You won't...